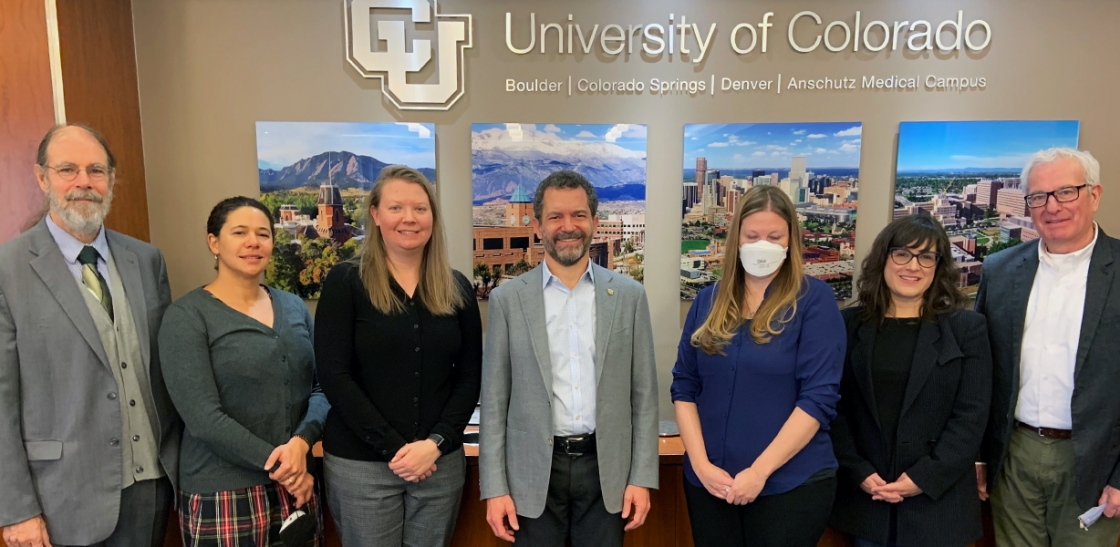 JILA Fellow Heather Lewandowski has been honored in the 2022  President's Teaching Scholars Program (PTSP), which recognizes CU faculty who skillfully integrate teaching and research at an exceptional level. Lewandowski earned her bachelor's in physics from Michigan Tech in 1997 and her Ph.D. in physics from the University of Colorado in 2002. She was then an NRC Postdoctoral fellow at the National Institute of Standards and Technology in Boulder. As a JILA Fellow, Lewandowski and her laboratory focus on both cold molecular physics and physics education research. Her physics education research program studies ways to increase students' proficiency in scientific practices such as using models and quantitative reasoning in experimental physics. Thanks to her outstanding work, she is now receiving this prestigious award. 
The title of President's Teaching Scholar recognizes excellence in and commitment to learning and teaching, as well as active, substantial contributions to scholarly work. President Saliman solicits annual nominations of faculty across the four campuses for the designation, which is a lifetime appointment. "President's Teaching Scholars inspire our students and enrich CU with their remarkable contributions," Saliman said. "Each 2022 designee represents the excellence and dedication this program exemplifies. It was an honor to welcome these exceptional individuals today and thank them for their outstanding service."
Members join an active society of scholars and teachers who collaborate with and learn from faculty colleagues and faculty peers in departments, schools, and colleges across the four campuses.