From enrichment tools for otters and ocean clean up to recycled computer monitor light displays, high school students got a chance to show off their scientific research this week at the PISEC High School Poster Symposium. Students from Englewood High School, Northglenn High School, and Skyline High School proudly displayed their research posters at JILA on Friday, giving their presentations to JILAns and other students. 
PISEC was founded as part of the JILA NSF Physics Frontier Center in 2008. Graduate and undergraduate students at JILA volunteer to work with students throughout the semester. They focus on giving the students real scientific experience, from designing an experiment to presenting their research on a poster.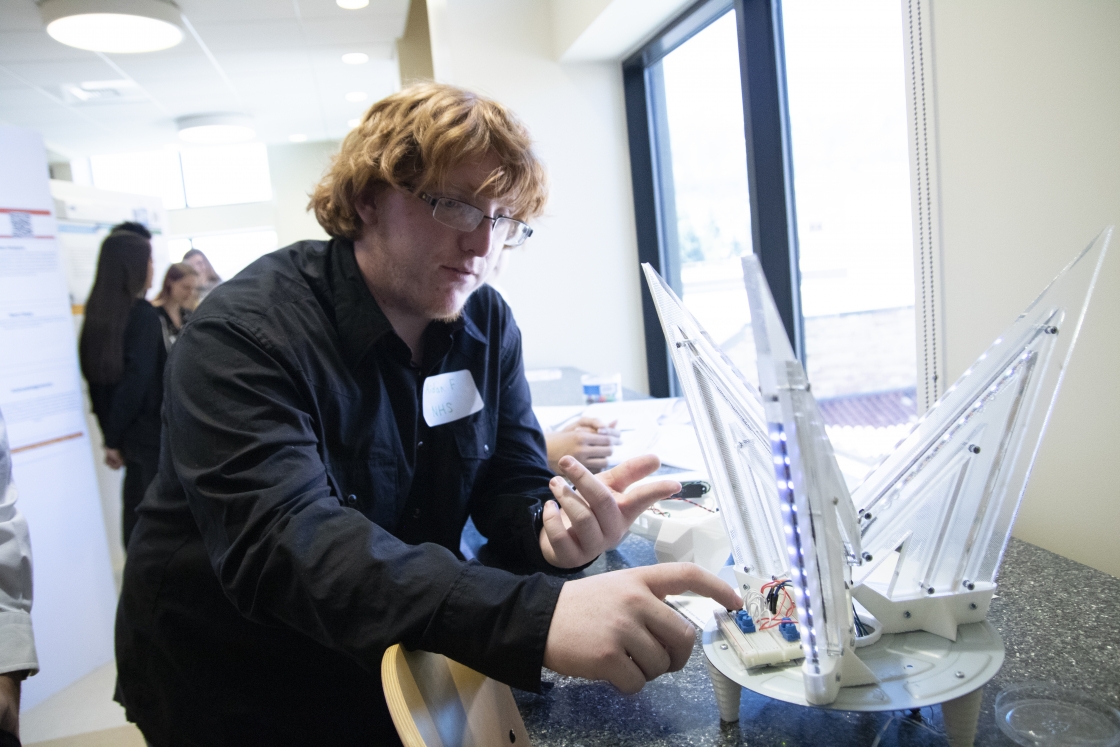 Image Credit
Rebecca Jacobson/JILA
Events like the poster symposium give students an opportunity to start interacting with CU's science community, said Mike Bennett, director of PISEC. They may be young but "this is real authentic science," he told attendees. 
After presentations, students were treated to a show at the Fiske Planetarium, followed by tours of laboratories at JILA, ATLAS and the Duane Physics Building. Then they got an opportunity to ask scientists questions about working in research.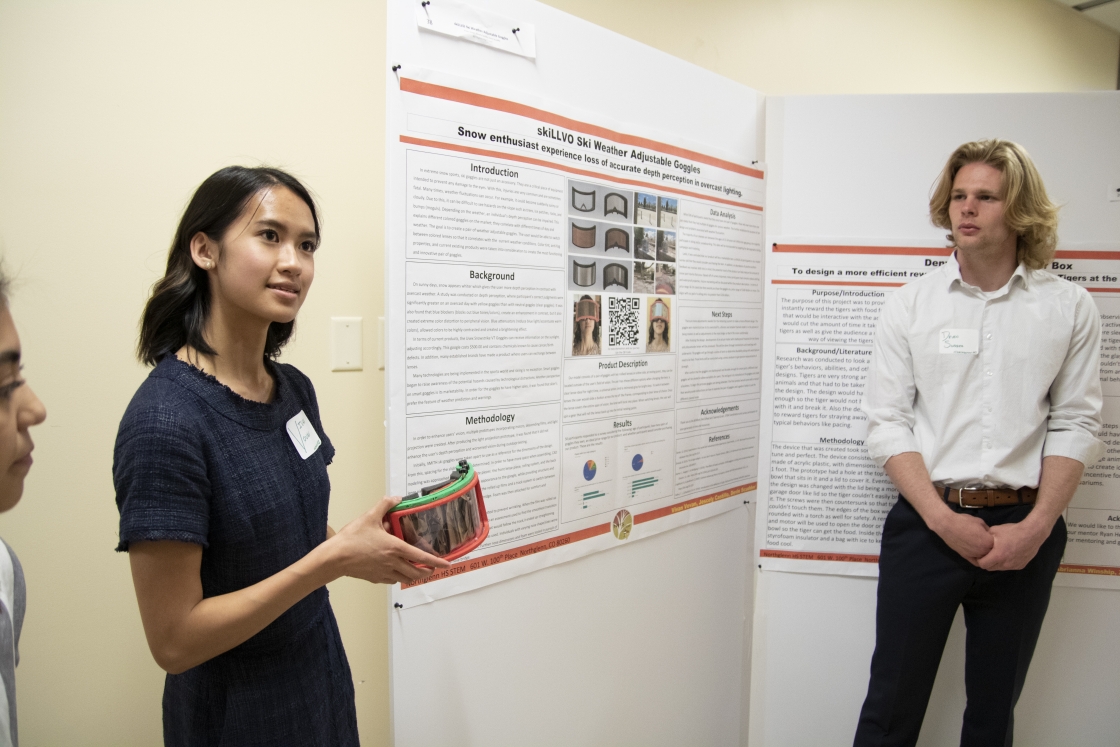 Image Credit
Rebecca Jacobson/JILA
Englewood High School physics teacher Rosemary Wulf was excited to see this project evolve from just a campus lab tour to a more interactive experience. 
"This year is amazing," she said. "I definitely saw my students shining. They had an opportunity to show their research and learn how to be a scientist."