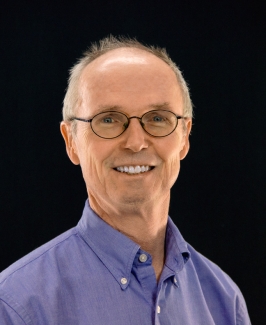 The Nesbitt Laboratory pursues research in four main areas:
The group's work involves extensive use of state-of-the art cw and ultrafast pulsed laser technology, nonlinear generation of tunable mid and near-infrared laser light, fast analog electronics, scan probe methods, confocal microscopy, servo-loop control, shaped supersonic expansions, plasma discharges, kinetic analysis and quantum theoretical calculations. A central unifying goal of the research program is the elucidation of fundamental kinetics and dynamics of elementary chemical/biophysical processes from both experimental and theoretical perspectives.
Professor Nesbitt is a Fellow of JILA; a  Physicist at the National Institute of Standards and Technology (NIST); a Full Professor in both the Department of Chemistry and Biochemistry and in the Department of Physics.
In the Spotlight
August 24, 2016: David Nesbitt Receives E. Bright Wilson Award in Spectroscopy
The American Chemical Society (ACS) has awarded David Nesbitt the 2017 E. Bright Wilson Award in Spectroscopy. The award, sponsored by the ACS Division of Physical Chemistry, recognizes outstanding accomplishments in fundamental or applied spectroscopy in chemistry. It consists of $5,000 and a certificate.
Read More