Senior Scientist
Michaël Hemmer
Michael.Hemmer@Colorado.EDU
Michaël graduated with a Masters degree in engineering from the Ecole Nationale Supérieure de Physique de Marseille (France). He graduated with a PhD in Optics in 2011 from the University of Central Florida working on the development of ultrafast nonlinear amplifiers for high field physics applications. He then was a post-doctoral associate and later a research fellow at the Institute of Photonic Sciences (ICFO) in Barcelona, Spain. There he worked on the development of long wavelength, ultrafast lasers. These lasers have been used for high harmonic generation into the soft X-ray region and for ultrafast electron diffraction experiments. He then moved to the Deutsches Elektronen Synchrotron (DESY), in Hamburg, Germany as a researcher and worked on the development of laser driven electron gun and electron accelerators with the ultimate goal of providing an all-laser driven hard X-ray source. He joined the KM group at JILA in the summer of 2018 and has since then been working on developing a mid-IR laser facility to drive high harmonics into the soft X-ray with stability compatible with challenging experiments.
Honors & Awards: 
In 2019, Michaël was awarded the OSA Outstanding Reviewer Award. He is also a Topical Editor for Optics Letters, covering the fields of ultrafast and nonlinear optics.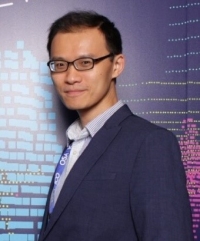 Chen-Ting Liao
chenting.liao@colorado.edu
Ting is originally from Taiwan, where he received his Bachelor of Science degree in Space Science and Master of Science degree in physics. After working in the semiconductor and x-ray industries for two years, he came to the US to study optics. Ting received his PhD degree in Optical Sciences from the University of Arizona in 2017. He then joined the KM group in the 2017 summer as a Postdoctoral Associate working on EUV and soft x-ray spectroscopy and imaging experiments. Since 2021, Ting became a Senior Research Associate and serves as Assistant Director of Research and Knowledge Transfer of STROBE, NSF Science and Technology Center. His research interests are developing and utilizing coherent light sources from infrared to x-ray regimes to study condensed matter physics and materials science. Taking advantage of both tabletop and facility-scale x-rays, his work characterizes nano and quantum materials, and light-matter interactions on a nanometer spatial scale and femtosecond timescale. Ting is currently working on developing new light sources and imaging capabilities for the high-resolution nanoscale bioimaging of tomorrow. 
Honors & Awards
-2019 R&D100 Award
-2019 Finalist (top 4), APS Carl E. Anderson Division of Laser Science Dissertation Award
-2018 Finalist (top3), WAGS-ProQuest Innovation in Technology Award
Research Associate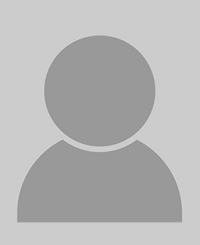 Albert Beardo
albert.beardo@colorado.edu | 303-492-7846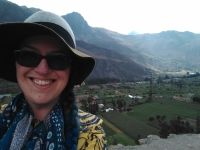 Emma Cating-Subramanian
emca9711@colorado.edu | 303-492-6866
I received my B.S. in Chemistry at Carnegie Mellon University in 2010 and my Ph.D. in Physical Chemistry from the University of North Carolina Chapel Hill in 2018. My doctoral work focused on the effect of nanostructure morphology and heterogeneity on charge and thermal transport and dynamics on the sub-micron and sub-picosecond scale.
I am interested in the development of spectromicroscopy techniques at the boundaries of spatial and temporal resolution, and the use of those techniques to study the relationship between nanoscale morphologies and ultrafast dynamics in nanostructured materials, metamaterials, and strongly correlated systems.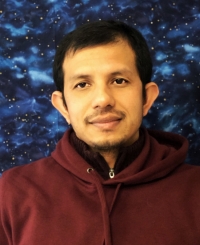 Tika Kafle
tika.kafle@colorado.edu | 785-979-4066
I grew up in Jhapa, Nepal. After doing my BS and MS in physics from Tribhuvan University, Kathmandu, in 2012, I enjoyed teaching undergraduate physics course until I moved to University of Kansas to pursue my PhD in August 2014. During my PhD, I worked with Prof. Wai-Lun Chan focusing my work on electron transfer and exciton dissociation mechanism at various semiconducting interfaces using time resolved two photon photoemission spectroscopy. After graduation, I joined Kapteyn-Murnane Group in spring of 2020 as a research associate. Currently my research interest is in HHG based time and angle resolved photoemission spectroscopy (tr-ARPES).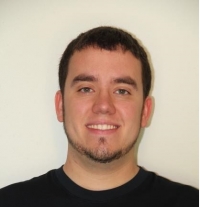 Joshua Knobloch
Joshua.Knobloch@colorado.edu | 303-492-7764
Joshua spent his childhood living and working on a family farm in rural Illinois. In the fall of 2010, he enrolled at Purdue University in West Lafayette, Indiana; in addition to classes, he worked as an undergraduate teaching assistant for the beginning physics courses, and he designed and constructed a project which utilized seismic diffraction to monitor fluid invasion in fracture apertures in the Applied Experimental GeoPhyiscs Research group. In the spring of 2014, he graduated from Purdue University summa cum laude with a B.S. in Honors Physics and Mathematics; and later that year, he began his graduate career at the University of Colorado at Boulder where he spent his first year as a graduate teaching assistant. In the summer of 2015, he joined the KM group on a project which utilizes tabletop coherent EUV light to probe acoustic and thermal dynamics to characterize material and phononic properties of nanoscale systems. When not in the lab, he enjoys hiking in the mountains, playing basketball, and practicing piano.
Honors & Awards: 
SRC Graduate Fellowship

SRC TECHCON Student Presentation Award (2019)

SRC Intel Fellowship (2016)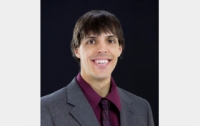 Michael Tanksalvala
michael.tanksalvala@colorado.edu | 303-735-1594
Honors & Awards
NRC Postdoctoral Fellowship (2022)

R&D100 Award (2019)
Graduate Student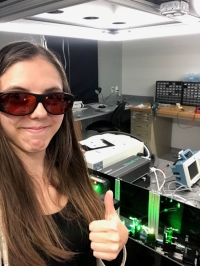 Iona Binnie
Iona.Binnie@colorado.edu
Iona grew up in Princeton, New Jersey. She attended Williams College, where she worked under professor Catherine Kealhofer to construct an ultrafast electron diffraction system for the study of dynamic processes in materials. She graduated magna cum laude in 2019 with a bachelor's degree in physics and election to the Sigma Xi and Phi Beta Kappa societies. Since coming to CU Boulder, she has enjoyed participating in the Women and Gender Minorities in Physics group and JILA's PISEC outreach program. She joined the KM group in the summer of 2019, and has been working on simulating UV light interaction with magnetic Skyrmion samples. Outside of the lab, she spends her time exploring the rockies and relaxing with knitting, baking, and board games. She also enjoys sharing her lifelong love of circus arts.
Honors & Awards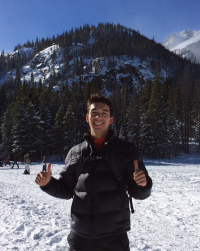 Nathan Brooks
nbrooks3@gmail.com | 303-492-7766
Nathan grew up just a few miles from Boulder in Superior, Colorado. He attended the University of Arizona in Tucson, graduating summa cum laude in 2016 with a B.S. in Physics and minor in Computer Science. As an undergraduate, he worked as a software engineer for the Lunar and Planetary Laboratory as part of the OSIRIS-REx NASA mission, and researched atomic polarizabilities via atom interferometry under the guidance of Dr. Alex Cronin. He returned home to Boulder after graduation to begin his PhD studies at CU, joining the KM group in the summer of 2016. Nathan is an avid basketball player/fan, and also enjoys playing video games and reading when he has the time.

Honors & Awards: 
2017 NSF Graduate Fellowship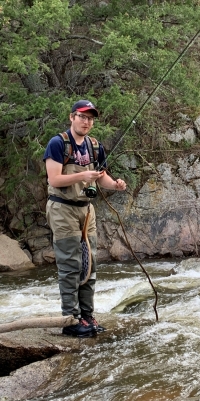 Daniel Carlson
Daniel.R.Carlson@colorado.edu | 303-492-6668
Dan grew up north of Atlanta, Georgia and graduated from the University of Georgia in 2017 with a B.S. in Physics and a B.S. in Chemistry. As an undergraduate he worked on the fabrication of composite plasmonic nanostructures, studying the effect of nano-scale structure on macro-scale optical properties. However, after a summer working with ultrafast lasers under Dr. Stephen Leone in 2016, he was hooked on pursuing ultrafast science as a career -- eventually joining the KM Group in the spring of 2018 as a member of the soft x-ray team. He enjoys fly fishing and backpacking, as well as both writing and playing music.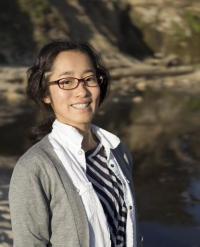 Yuka Esashi
Yuka.Esashi@colorado.edu | 303-492-6663
Yuka is from Kyoto, Japan. She received her B.A. in Physics from Reed College in Portland, Oregon in 2017. Her undergraduate thesis focused on the characterization and generation of non-diffracting beams. She started her Ph.D. program at the University of Colorado Boulder and joined the Kapteyn-Murnane group in fall of 2017, where she is currently working in the imaging team. When not in the lab Yuka enjoys hiking, watching plays, and visiting art museums.


Honors & Awards: 
SPIE Nick Cobb Memorial Scholarship (2021)
2020 Winner of the Colorado Photonics Industry Association (CPIA) Poster Contest
R&D100 Award (2019)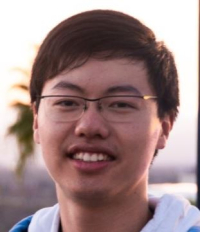 Eric Fang
hafa9669@colorado.edu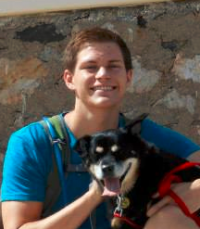 Christian Gentry
cdgentry1@gmail.com
Christian attended the University of Arizona in Tucson, AZ where he received a B.S. in Physics and Mathematics with magna cum laude honors. During his undergraduate years, he worked with Weigang Wang on nanosphere lithography for use in studying magnetic materials. He also spent some time working on graphene as well as soft-condensed matter simulations. He began his PhD program at the University of Colorado Boulder in 2014 and joined the KM group the summer before his first year. In his free time, Christian enjoys rock climbing, hiking, and playing with his dog.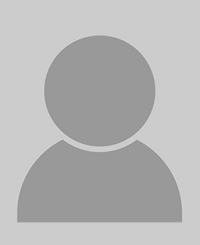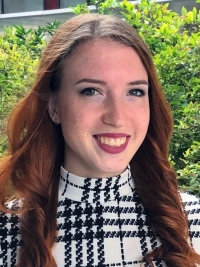 Anna (Anya) Grafov
anna.grafov@colorado.edu
Anya grew up in Maryland, and graduated from the University of Maryland with High Honors in Physics in 2020. As an undergraduate, she conducted research on the optical properties of noble-metal nanostructures, and also contributed to projects in plasma physics. Anya began her PhD studies in Physics at CU Boulder as an NSF graduate research fellow and joined the KM group in 2020. She was also awarded a Fulbright fellowship to conduct optics research at KU Leuven in Belgium, though she was not able to participate due to the pandemic. In her free time, Anya enjoys hiking, backpacking, skiing, and working as a judge for acrobatic gymnastics. 


Honors & Awards: 
NSF Graduate Research Fellowship 2020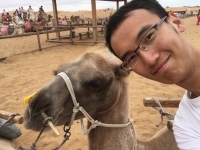 Guan Gui
Guan.Gui@colorado.edu | 303-492-2083
Guan comes from Hefei, China and received his B.S. in physics from Peking University in 2016. During his undergraduate time, he worked on design and fabrication of Organic LED device. When he found more interest in ultrafast laser experiment, he joined the KM group in the summer of 2016. Now he is working in the molecule lab.  Guan likes many kinds of indoor and outdoor sports, including basketball, badminton, hiking and cycling.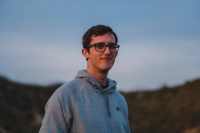 Will Hettel
will.hettel@colorado.edu | 303-735-7962
Will grew up in Half Moon Bay, California. While pursuing a B.S. in Physics at UC Santa Barbara, he began his optics career as an intern at SLAC National Accelerator Laboratory. There he studied high-temperature superconductors with optical pump-probe, synchrotron, and terahertz spectroscopy systems. After graduating in 2017, he developed phased laser arrays for the Breakthrough Starshot program and extensively traveled North America as a touring musician. Will started his Ph.D. in Physics at CU Boulder in Fall 2020 and currently develops stable, coherent, application-ready ultrafast mid-infrared and soft X-ray light sources. In addition to laser science, he has a passion for music, photography, games and snowboarding.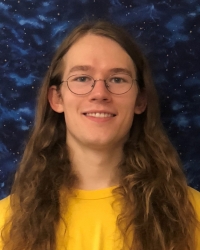 Nicholas Jenkins
nije8621@colorado.edu | 303-492-5903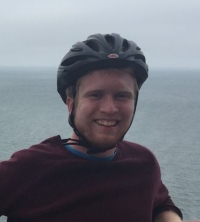 Brendan McBennett
Brendan.Mcbennett@colorado.edu | 303-492-7141
Brendan grew up in Raleigh, North Carolina and studied mathematics and German as an undergraduate at UNC Chapel Hill. After spending a year as an exchange student at the University of Ulm in southern Germany, he became interested in renewable energy integration into electric power systems. He subsequently worked for two years at the National Renewable Energy Laboratory, specializing in simulating the operational effects of connecting large-scale wind and solar generators to South Asian electricity grids. He is now a graduate student at CU Boulder, where he studies heat transport in nanoscale materials using a combination of EUV tabletop experiments and simulation. Brendan also enjoys running, playing viola, strategy board games and history.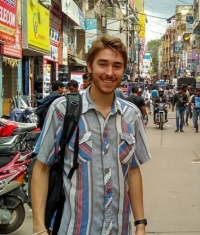 Drew Morrill
dwmorrill@gmail.com | 303-492-6668
Drew grew up in the Pacific Northwestern corner of Washington State. He graduated from Brown University in 2013 with a degree in chemical physics, and joined the CU Boulder physics Ph.D. program in the summer of 2016. In the interim three years, he worked as a research assistant at the Max-Born-Institut in Berlin, Germany and at the Indian Institute of Science in Bangalore, India, and traveled extensively. Drew's previous research topics have included plasmonic interferometry, ultrafast terahertz spectroscopy, electron bubbles in liquid helium and other topics. He enjoys distance running, playing his violin and reading. Drew happily joined the Kapteyn-Murnane group in the summer of 2017.  
Honors & Awards: 
2018 NNSA Stewardship Science Graduate Fellowship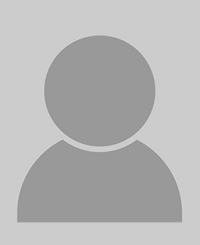 Emma Nelson
emma.nelson-1@colorado.edu | 303-492-6663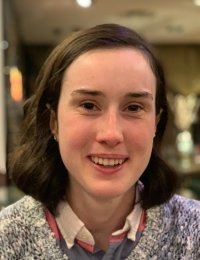 Sinéad Ryan
Sinead.Ryan@colorado.edu | 303-492-6668
Sinéad grew up in Aberdeen, Scotland.  She graduated from the University of St. Andrews with a first class honours MPhys in experimental physics in 2018.  As an undergraduate, she worked on projects in the fields of synthetic optics, cold atoms and Kerr lens modelocked laser design.  In 2017, she completed a semester exchange at the College of William & Mary where she worked on a project to design an ECDL laser. That summer she completed an internship with the magnetic measurement team at Diamond Light Source synchrotron.  She began her graduate studies at the University of Colorado Boulder in the summer of 2018.  In spring 2019 she joined the KM group to work in the magnetics team.  Her hobbies include cooking, travelling, hiking, and climbing.

Honors & Awards
Best Oral Award at the 2021 A-round-the-Clock Around-the-World Magnetics conference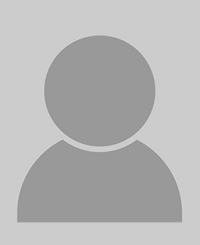 Oliver Shao
yunzhe.shao@colorado.edu | 303-492-6663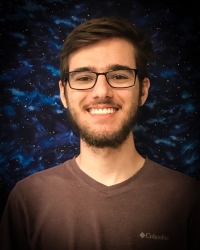 Jeremy Thurston
jeremy.thurston@colorado.edu | 303-492-5903
Honors & Awards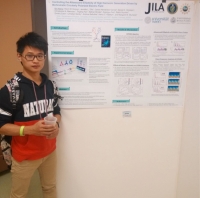 Bin Wang
Bin.Wang-2@colorado.edu | 303-492-7764 | 303-492-6663
Bin Wang grew up in Yellow Mountain in China. He pursued undergraduate studies at University of Science and Technology of China. While there, he performed theoretical research on spin transportation in Double-Quantum-Dot systems. After graduating in 2016 with a B.S. in physics with honors, he joined the KM group in the fall of 2016 to work on nanoimaging. Outside of science, Bin enjoys reading books, doing outdoor activities, cooking & baking.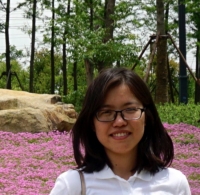 Wenjing You
Wenjing.You@Colorado.edu | 303-492-6667
Wenjing grew up in Yangzhou, China and graduated with B.S. in Physics at Nanjing University in 2015. She joined the KM group in the summer of 2016. She is now focusing her research on photoemission spectroscopy. In her free time, she enjoys cooking and hiking.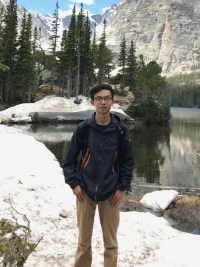 Yingchao Zhang
Yingchao.Zhang-1@colorado.edu | 303-492-6663
Yingchao grew up in Qingdao, China. He went to Xian Jiaotong University and received Bachelor of Science degree there in 2016. During his undergraduate study, he studied low dimensional materials using optical techniques such as near field optical microscope. Now, he works on angle-resolved photoemission spectroscopy (ARPES) and tries to reveal the novel properties of quantum materials. Besides research, he also has many other hobbies including music, movies, Ping-pong, hiking and etc.. 
Undergraduate Student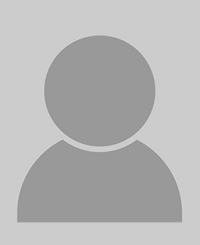 Eleanor Gentry
eleanor.gentry@colorado.edu | 303-492-7846